Dubai's renowned developer Damac plans to create tropical rain forest in Dubai. This will be the first tropical rainforest in the Middle East which will further attract tourist. The exclusive project will be situated within the company's AKOYA Oxygen master development community and will be adjacent to the Trump World Golf Clubhouse.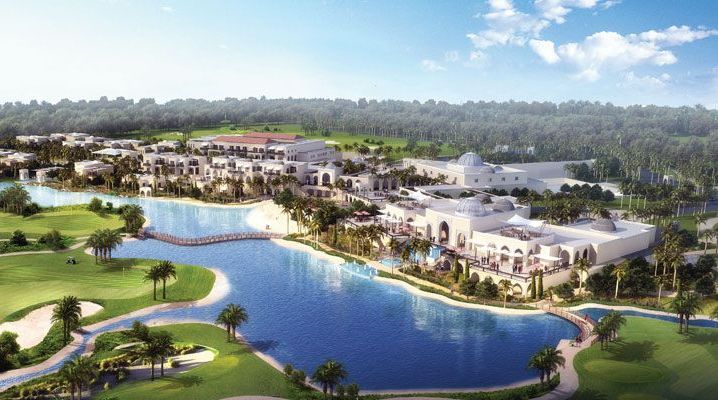 The rain forest will create the natural environment to same as what an actual deep rain forest is like, this will cover 6% of the earth's surface. The rainforest will be completely filled with many plant species and will have tall dense jungle environment. This project will be natural depiction of the environment through alliances with chief Amazonian rainforest experts. The Dubai Rainforest will be a wonderland, the residents, tourist and school groups can engross themselves completely in this green wonderland.
The visitors to rainforest will be taken on a safari through jungle, people who are adventurous will be able to fly through the tree top on a zip whilst offering bird's eye view of the rainforest.  There will be Rain forest spa, hydrothermal treatments among the rock pools and steam baths. Dubai Rainforest will have exploration equipment, natural-looking rock face climbing wall set inside the Rainforest. The Rain forest will also be unique setting for people looking for a fabulous wedding environment.  As said before the project is situated within the developers Akoya Oxygen which will boost its existing appeal. AKOYA Oxygen is one of the most desired development in Dubai. Spread across 55 million sq. ft. within Dubai land, AKOYA Oxygen is calm withdrawal from the hustle and bustle of the city.
The Rain forest is set for its completion before the World Expo 2020, in addition to the world's tallest fountain, the Palm Jumeirah, Dubai Aquarium, this will be one of the chief attraction among tourist and the project will add various other attractions such as theme parks.
"Dubai is known around the world for attracting the biggest and best and the Dubai Rainforest joins that list of unique attractions which will support the growth of the city," said Ziad El Chaar, Managing Director, DAMAC Properties. "The Dubai Rainforest will fit perfectly into the ethos of AKOYA Oxygen – the greenest community in Dubai – and provide a new space for education and cultural events which will raise awareness of this exciting ecosystem."
Buying/ Selling Property:
Riveria Global Real Estate assists you to achieve the right commercial and residential options for rent in Dubai. Our efficient team of employees will assure that you get the best out of the investment you have made you in addition our priority will be your convenience and purchasing capacity  which will be always be kept in regard.
Whether you are purchasing or selling, we realize the procedure can often be challenging and complicated. We focus on taking the pressure off you, so you can make sound and concise decision during the process. Ultimately, a 'successful sale' is our chief aim and we employ our skill to make that happen for you.
Our clients are offered the highest care and precise information in regard to the properties. Our extensive agent databases and client database, we make certain that we find the right property of your choice. We've taken the traditional role of real estate agents and turned it around.
If you are in search for a house on rent or for purchasing, Riveria Global Real Estate is the best decision to end your hunt. With a group of exceedingly committed experts and specialists in their specific field Riveria Global Real Estate offers its customers the best property guidance and helps you in getting the best property deal as per your comfort and within your means.
Landlords willing to list your property with us are most welcome. We will guide you decide on where to price your property, decide which marketing technique will be most efficient and then negotiate and close the sale of your property. We know that each property is unique; therefore each marketing pitch will be exclusively tailored to the property and to make it a successful sale.
Marketing Your Property Online:
We advise you and help you in finding, buying or selling prime property; we also guide you to make best investment opportunities on our property portal www.3villaz.com. Landlords and sellers do not need to worry about your property not leasing or getting sold. We let you advertise on our property portals (Premium packages available) and also regular advertise options which will lease or sell your property at a double quick time to the right audience.
For more Latest news on real estate market dubai UAE and mumbai India from 3villaz.com, Connect Us
Keep In Touch With Us By FOLLOWING US: